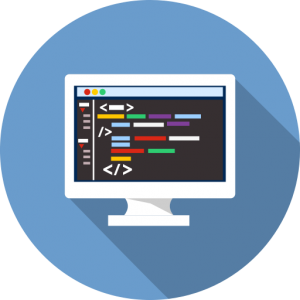 Platform as a Service
We has miniaturised the 3 service model of Cloud Computing into a single box. It is more than just providing infrastructure services. It provides a PaaS platform which enable developers to design and develop SaaS applications  that can be deploy into the Private Cloud Appliance. This help developers to shorten their development time and provide a channel for them to deploy their application to a marketplace.
Reduce coding time
Our platform helps developer to reduce the time taken to code applications. Developer can call existing function available in his/her ezStackr appliance. Alternatively, you can download code snippets from our Marketplace and this can drastically reduce your development time.
Micro webservices
ezStackr provides a very efficient platform for developer to develop application. Unlike other platform or framework, when a request comes in to run the code you have written, our platform only runs your part of the code. There is no heavy loading of frameworks or platform just to run your code. This allows faster response time  and maximum efficiency to the application you have written.
The application that is develop using our platform are portable. You can easy move your application to another ezStackr box with ease. This form the basis for more advance feature like application replication and DR for greater availability.
Development Tools
ezStackr provides developers an easy to use development tools so that you don't have to learn all the complex tools before you can write your first application. When you define a function/flow in ezstackr, our platform automatically creates an empty container and your function is instantly available. You can define how your web service looks like or you can format your output to xml/json format for API call.
MarketPlace
Our marketplace make available applications developed by other developers to all ezStackr users. Any developers or software house can develop and upload their SaaS application onto our marketplace and offer it to other ezStackr users for a price. Users can browse our marketplace and download SaaS application that is helpful to them.
Contact us to find our more.